OUT OF STOCK
🔍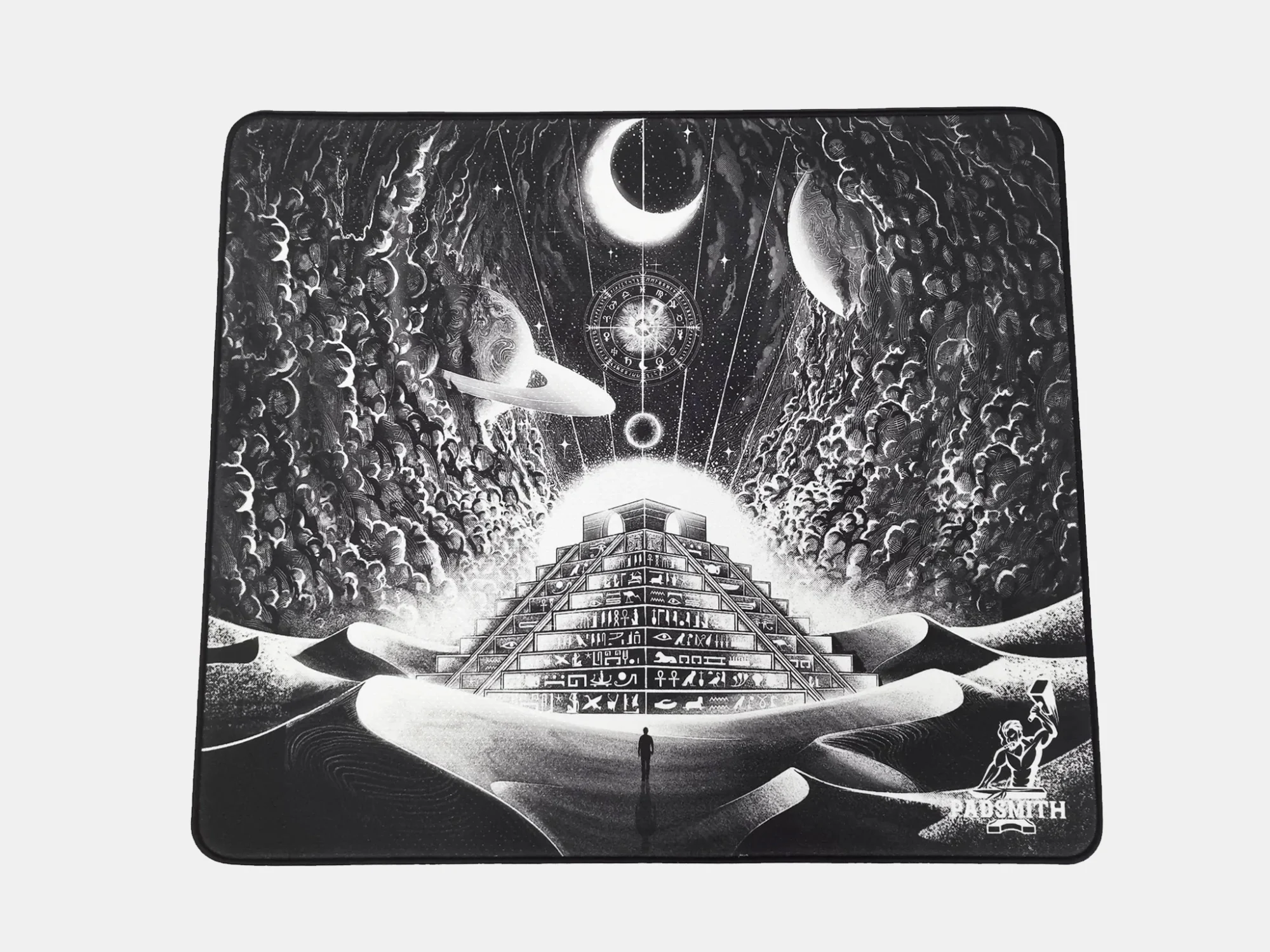 Padsmith – Temple of Dreams – XL
£34.95
Out of stock
Want to be notified when this product is back in stock?
Description
Padsmith – Temple of Dreams – Size: XL  (490mm x 420mm 4mm)
WARNING FROM PADSMITH: WE DO NOT RECOMMEND USING GLASS FEET ON ANY OF OUR MOUSEPADS ESPECIALLY THE TEMPLE OF DREAMS. THIS IS DUE TO THE FACT THAT GLASS IS HARDER THAN POLYESTER FABRICS SO THE MOUSE FEET WILL SLOWLY SOFTEN UP THE FABRIC AND CAUSE SLOW SPOTS.
We aspire to bring the highest quality product to our customers, from the Art to the construction of the mousepad. We believe we accomplished that with our first mousepad drop, but we heard your feedback. A considerable amount of people wanted a slower option with a design that is more welcoming to all sorts of setups. We hope everyone loves this project as much as we do!
FEATURES
– Smooth-to-touch surface that focuses on a locked-in control feel.
– Uncoated Polyester Surface. Not Machine Washable
– 4mm foam density between Soft and Mid.
– Best Artwork in the Industry
– Improved Durability on our Slim Stitching.
SIZE
XL (490x420x4mm)